Colored ink renders a photographic image much differently than black ink-only, as any printmaker knows. At Intaglio Editions we offer two generic ink profiles for our plate customers: Graphical and Continuous Tone. Continuous Tone plates are designed to work best with the blackest inks to create richness and tones similar to platinium/plalladium prints, but with greater relief details in the shadows, not found with other approaches.
When colored inks are desired, the process is to measure and mix the ink to get to an initial color or set of colors. The ink combination is then wiped into a baseline step test plate which is then printed, dried for a week or so, and scanned. The data is then measured and transferred into a spreadsheet or computer program.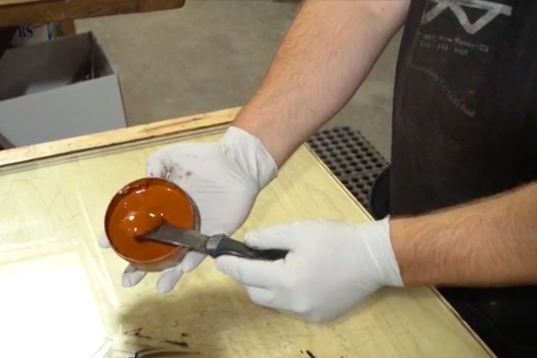 Areas of the step test that appear blocked up together, or too light or too dark can then be manipulated in a process compensation curve or using 3rd-party RIP software like Quad Tone RIP. This data is then used to craft a customized plate of the artwork in the desired ink color.
Because ink color is hard to reproduce from batch to batch, traditional printmakers will keep careful track of their formulae as well as the B.A.T., or master print, in order to match the color again, should it be necessary to replace a print or if the artist has another image they want to edition and have it match. Every color ink may have its own unique physical properties which must be taken into account when formulating the proper consistency.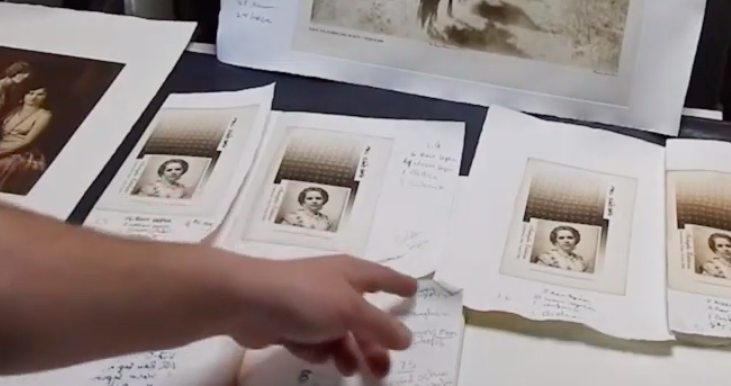 Body, Length and Tack are a few of the main qualities that affect the ink and how it is received by the plate's matrix. In some cases, the amount of plate tone and contrast can vary a bit, until the plate has been properly seasoned and the ink's step test is properly dried and analyzed. The ink is then modified to suit the needs of the piece.
The video below demonstrates a step test ink comparison we did while providing photogravure consulting for the great-grandson of the legendary American photographer Edward Curtis. The image we made the plate from in this video was taken from a scan of a vintage, glass plate copy negative. Alas, most of the original films that remained in tact were donated to The Smithsonian and unavailable for their project at the time.
From this video you can see how even relatively graphical images contain nuances of continuous tone and relief in the shadow details that make the difference between a more traditional-quality photogravure print, and one that looks like a flat, slightly depressed and grainy inkjet print. We of course aim to produce the former using traditional approaches and 15 years of experience exclusively specializing in polymer photogravure.
For more information about Intaglio Editions projects, and contracting with us on your own printmaking project, please visit our website at https://shop.intaglioeditions.com.