Jerry is one of our favorite artists to work with, and in this video you'll see why. His talents behind the camera and the computer are only exceeded by his capacity for telling bad jokes and cringe-worthy puns in front of it! Photography and videography by Kathleen LoFaro.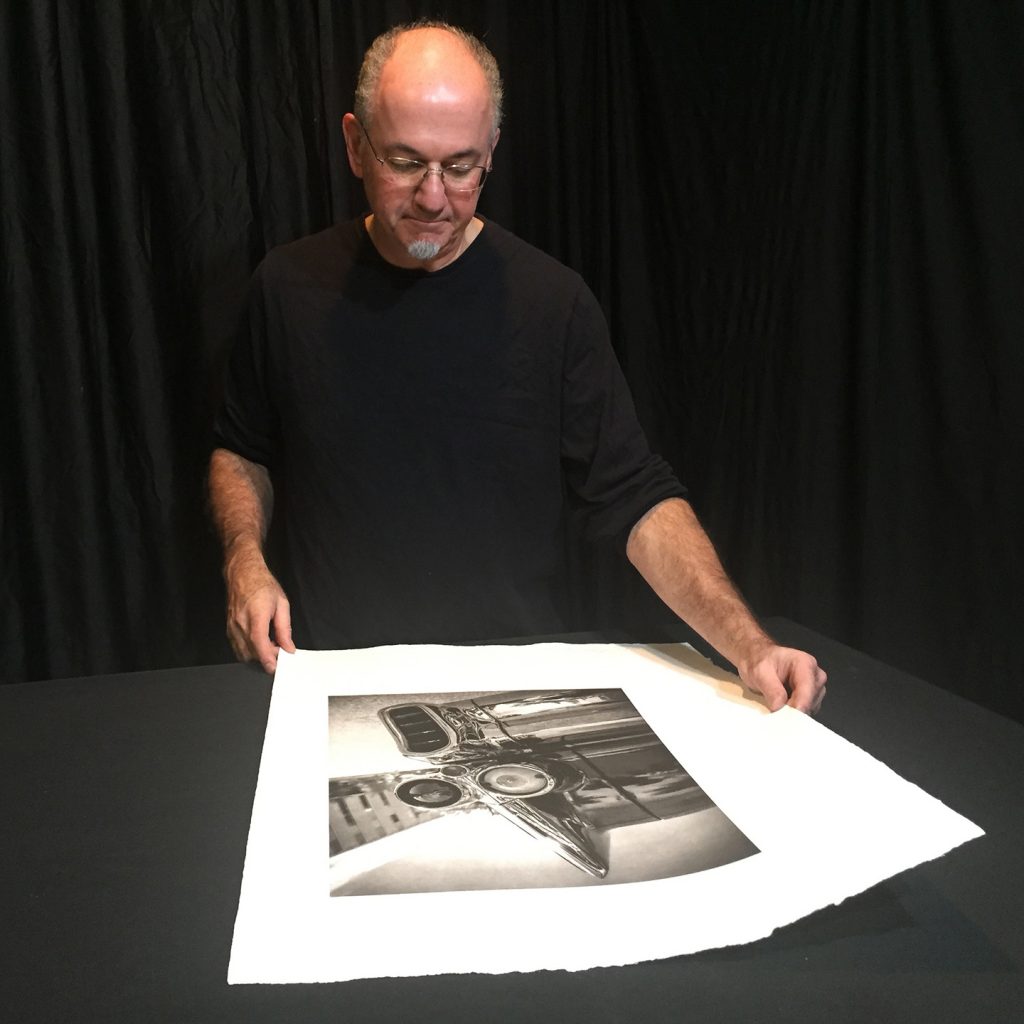 "Some of the design details from the late 1950s cars were pretty crazy – they where like chrome & plastic sculptures from a bizarro, futuristic world! However, I think the tail lights of the 1957 Cadillac Coupe de Ville were the most amazing, especially for it's Mohawk topped, humanoid expression of surprise.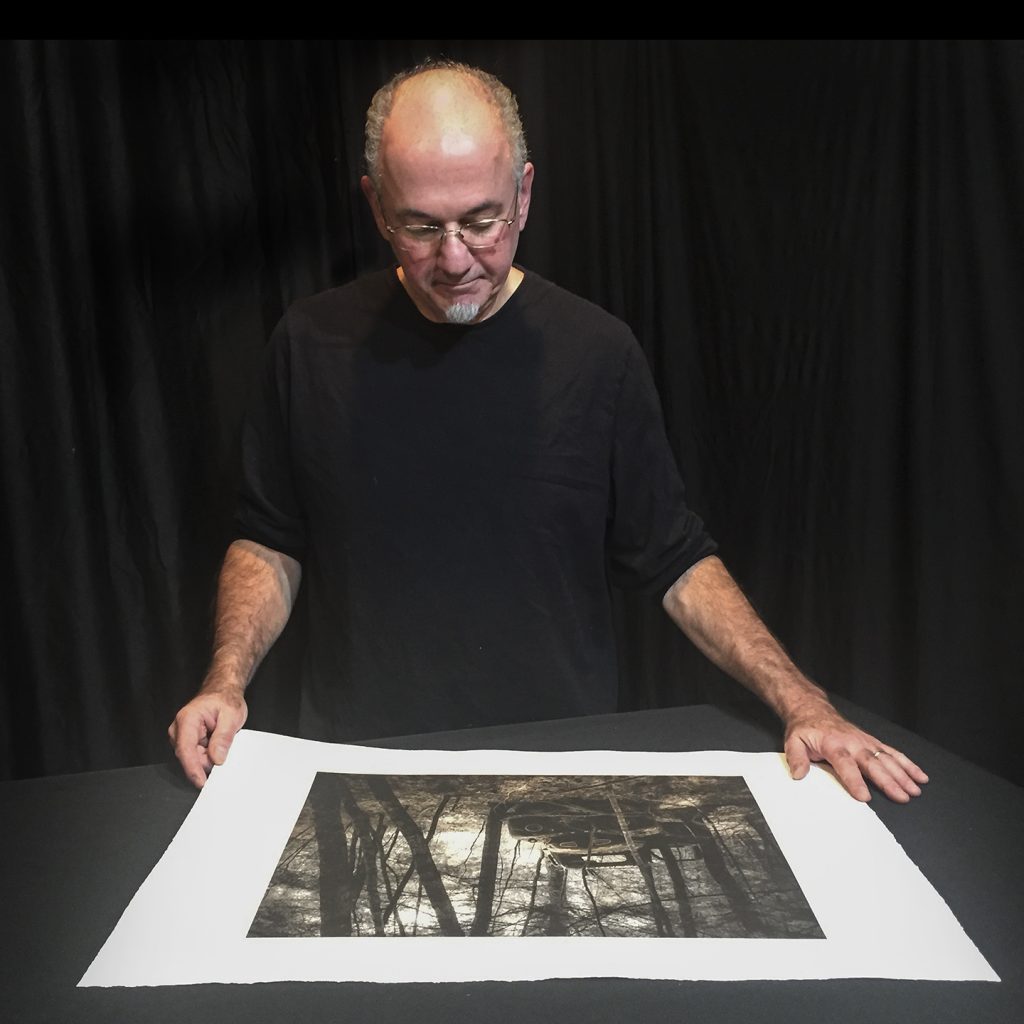 I first encountered this Ford truck on a neighbor's property in 1997, shortly after we purchased our home just up the road from them. I thought it was pretty cool, but it somehow didn't even occur to me to photograph it at the time. However, when the rusty bug finally bit me all these years later, I went out on a hot spring day in 2018 to find it still quietly tucked away, though much further out in the woods than I remembered.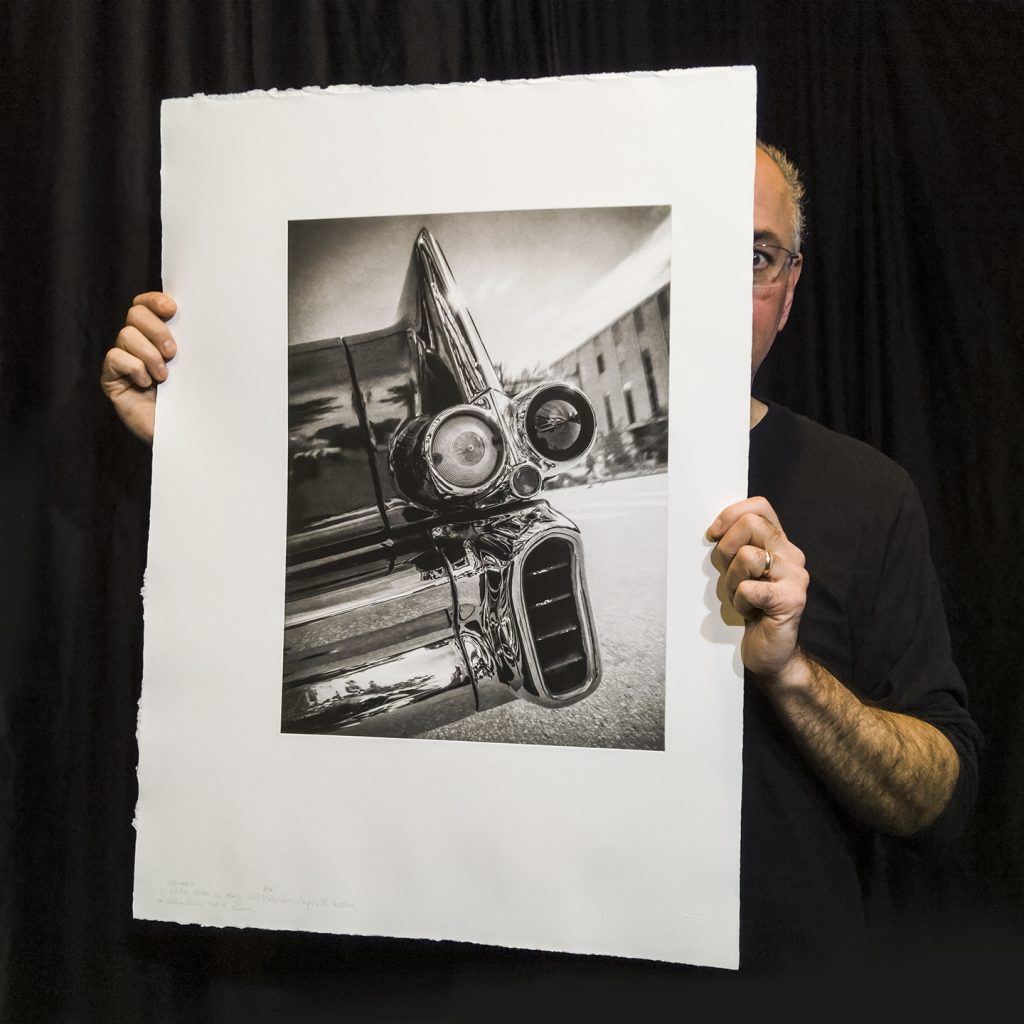 I've photographed this beautiful barge of a car abandoned in the woods a few times, but "Panic on Main Street" is the first time I encountered a restored vintage model at a car show. I got to the huge Elm Street Classic Car Cruise in Manchester, NH late that September day, and as it was winding down I saw this car getting ready to drive off from it's spot. I quickly asked the owner if I could take a few shots before he did, and I went right to the back and laid down on the hot pavement to capture this!
Learn more about Jerry's special edition prints here:  https://timeless-prints.com/jerry-lofaro-fine-art-photography/