When I first put my procedure for making and printing polymer photogravure plates online in 2006, it was after a few years of my own frustrations in the process. I posted it in response to a lack of comprehensive information about the subject as it pertained to creating continuous tone images for photography. The traditional printmakers weren't concerned with it, and the photopolymer and computer nerds didn't have any elbow grease when it came to making clean, traditional intaglio prints. That's since changed.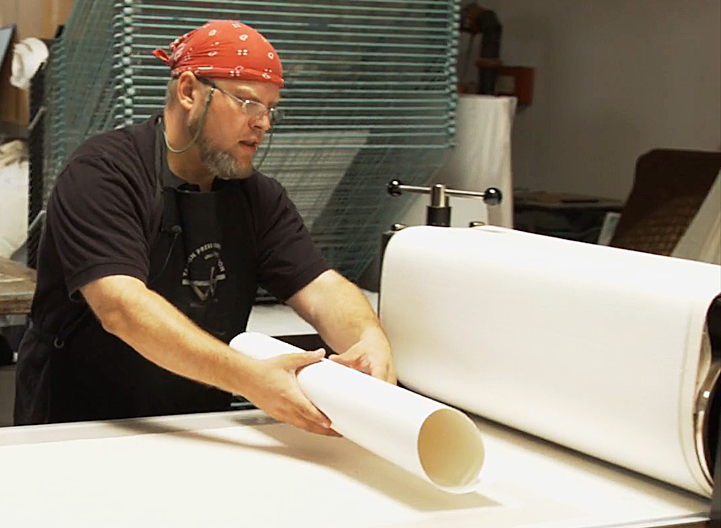 Excellent technical books on platemaking and creating digital negatives for contact printing are now available, there were but a few good ones in 2004. The only one most of us referenced was written by digital negative pioneer and wizard instructor Dan Burkholder. Now, faster approaches exits to getting reasonable-looking photogravure prints, such as Direct-to-Plate (as innovated by Master Printmaker Don Messic) and world-class, open-source software for calibrating your printer drivers for making custom digital negatives directly. Yet the vast majority of artists and photographers need to have an experienced printmaker critically proof and refine each individual image's nuances alongside them to educate them as to the benefits of this process. To get the best possible editions, a dedicated technical collaborator who has spent their life perfecting intaglio printmaking is still the same today as it was 600 years ago.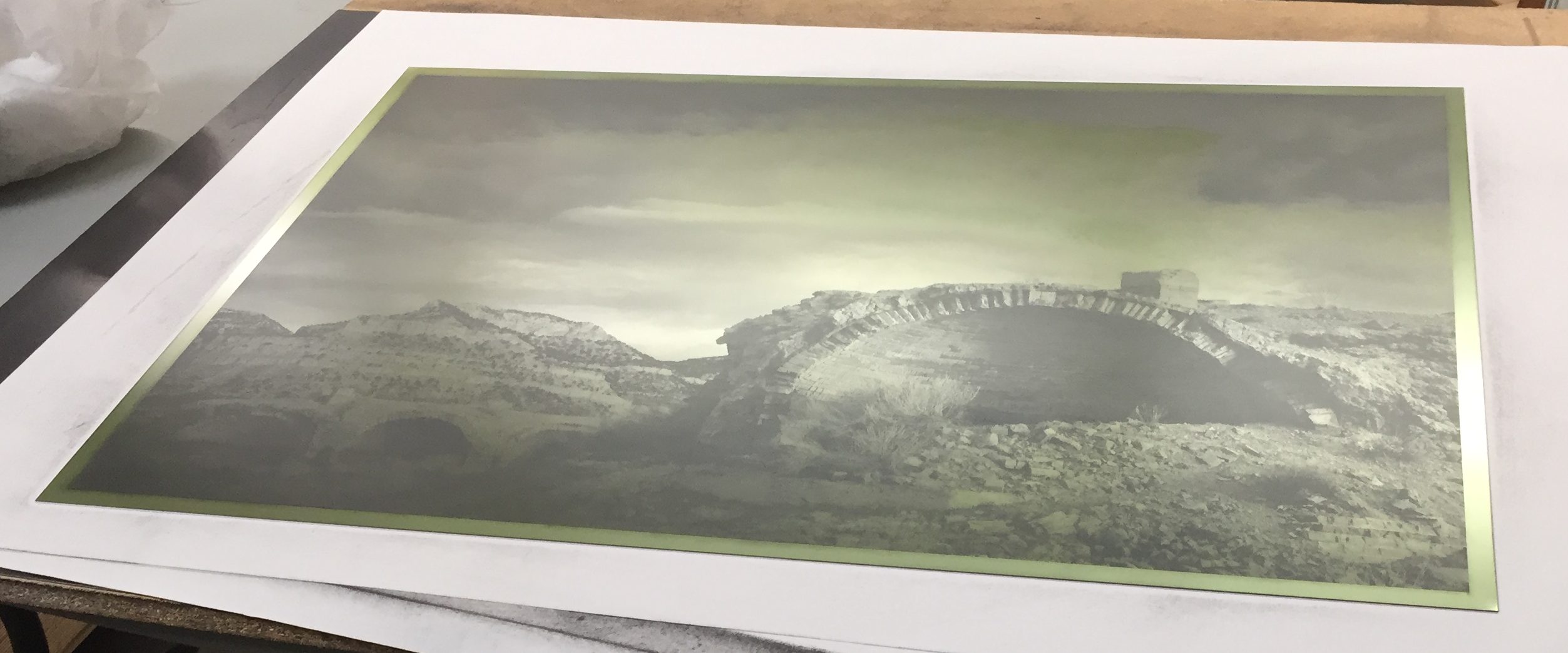 As far as how the quality of our prints has improved since 2006, at Intaglio Editions, we found a formula that worked for us, and have stuck with it. Not much has changed in terms of the high-quality prints and plates we've been producing from polymer photogravure for over a decade for our artists, clients, and collectors. We set out to master this process and did. Every edition is about doing it better than the last time.
What has changed since we started offering intaglio photogravure plates and printmaking services in 2006, is our intimate knowledge of the pitfalls of each stage of the process. The ability to observe, troubleshoot and provide attention to detail at every step of the way, helps ensure every project is a success for our clients, and for us!
What makes Intaglio Editions Premium Photogravure Plates different is our custom, high-resolution aquatint screen, which can be produced up to 23″ × 39″, and decade plus of experience at the press. While modern plate-making methods leave tell-tale "salt-and-pepper" grain in their prints (similar to old Tri-X ISO 400 film), at Intaglio Editions our traditional double-exposure method is more time-consuming and requires greater attention to detail than faster methods. But this is what gives our custom plates the edge — they provide some of the smoothest continuous tones possible when using polymer photogravure plates. Our prints have been compared to platinum and palladium for their fine nuances, smooth tones, and shadow detail.
For over a decade, we've provided our custom plate services to professional artists and printmakers as a courtesy to the arts community for over a decade. We understand not every printmaker is interested in becoming an expert plate maker as well.
We're about to release the next refinement of our custom workflow for creating superior, continuous tone prints for our clients and their collectors. This change includes updating our Process Compensation Curve to revision #54. This is the most recent, significant workflow improvement this year, which assures better tonal mapping to ensure maximum richness in the deepest shadows for both black and sepia brown inks.
This release marks the 54th adjustment to our standard curve for remapping digital files to produce smooth continuous tones in conjunction with our Premium Photogravure Plates, available at the Intaglio Editions Shop. New customers may want to take advantage of our long-standing $99 Trial Plate offer. We'll create an 8″ × 11″ plate of your custom image using our custom platemaking method for just $99, to see if our plates don't provide the smoothest, richest continuous tones you've ever seen from this process. Shipping, handling and customs, duties, or other fees will apply.